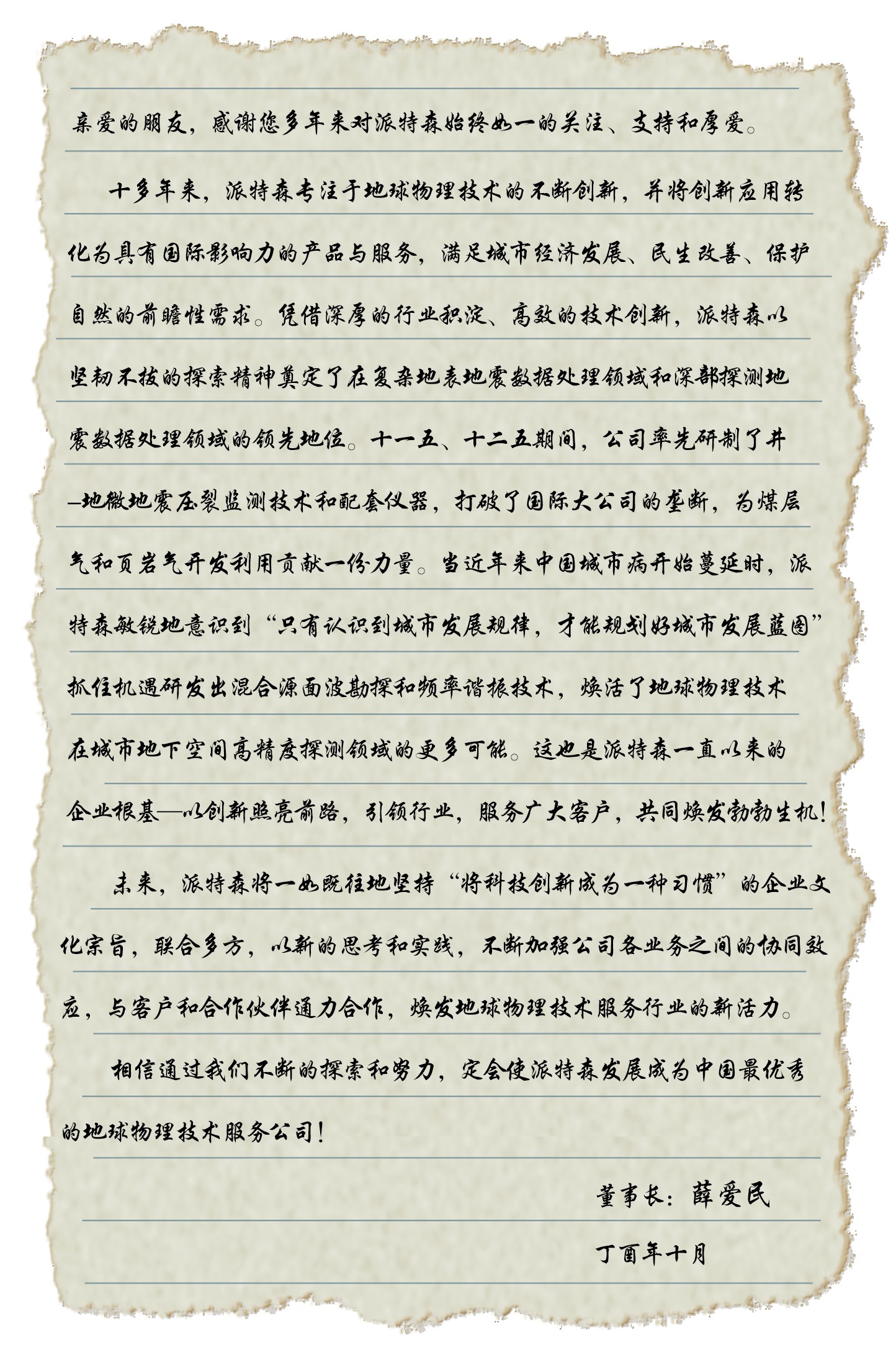 Dear partners, thank you for your consistent attention and support for Petrosound over these years.
Petrosound has focused on the continuous innovation of geophysical technology for more than ten years, and transformed innovative applications into products and services with international influence to meet the forward-looking needs of urban economic development, people's livelihood improvement and nature protection.Petrosound has established a leading position in the field of complex surface seismic data processing and deep detection seismic data processing with profound industry accumulation and efficient technological innovation.Petrosound has acutely aware of that " it is impossible to plan the blueprint for urban development without recognizing the laws of urban development", and seized the opportunity to develop mixed source surface wave exploration and seismic frequency resonance technique, which revitalized more possibilities of geophysical technology in the field of high-precision detection of urban underground space. This is also the foundation of Petrosound - to illuminate the way forward with innovation, lead the industry, serve our customers, and rejuvenate together!
Petrosound will adhere to the corporate culture tenet of "turning scientific and technological innovation into a habit" as always in the future, and unite multiple parties, constantly strengthen the synergy between the company's various businesses, cooperate with customers and partners with new thinking and practice, and rejuvenate the new vitality of the geophysical technology service industry.
I believe that Petrosound will develop into one of the best geophysical technology service company in the world through our continuous exploration and efforts!
Chairman:Ai Ming Xue